Sharing the love of Jesus and bringing Bible stories to life for the children of the world in their own languages.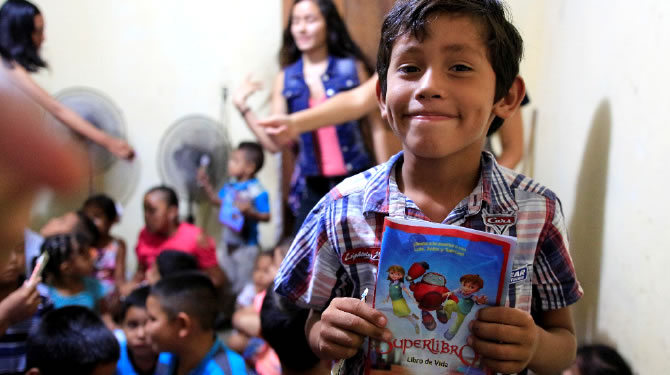 Support the Superbook Project
The Superbook Project is a donor-funded initiative that for over 35 years has shared the timeless message of the Bible through biblical animated stories— reaching hundreds of millions of children and families all over the world with the truth of God's love and grace.
In 1981, Japan was the first country to broadcast the original Superbook on TV. Three decades later, we have an exciting new opportunity to bring back the new Superbook series to Japan.
We urgently need your support to share the love of Jesus and the stories of the Bible with tens of thousands of Japanese children.
Your gift
will play a vital role in continuing Superbook broadcasts in Japan, translation for episodes, mobile apps and the website, developing resources for schools and churches, and much more!
Share the newest DVD releases and stream all the Superbook episodes with the precious little ones in your life. When you do, you'll also be helping to produce, translate, and share these captivating animated stories with the children of the world in their own languages.