Superbook Is CBN's First-Ever Televised Program in Macedonia
About 2,000 years ago, the Apostle Paul heard and acted upon the call to take the Gospel to the Macedonians. Fast-forward to January 7, 2019, which was Orthodox Christmas in Macedonia. We can say that we have followed in Paul's footsteps as we witnessed the premiere showing of Superbook—the first CBN program ever to be broadcast in Macedonia. It aired on one of the nation's most popular TV stations and already pastors and church leaders are asking CBN to present all the tools, possibilities and potential of Superbook in reaching their next generation. We are privileged to be part of this historic moment, and genuinely excited because we know the best is yet to come.
Help us reach children around the world with the Bible in their own language, in ways they can easily understand.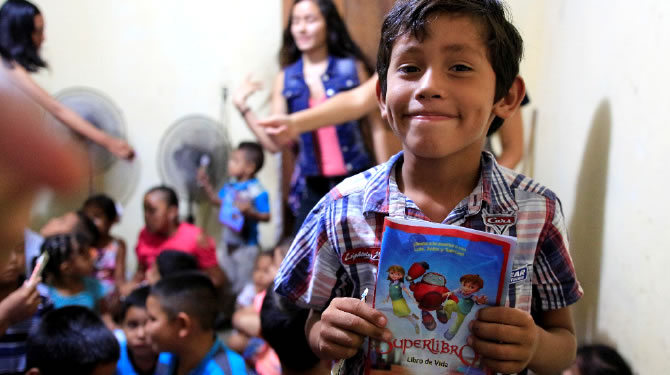 Support the Superbook Project
The Superbook Project is a donor-funded initiative that for over 35 years has shared the timeless message of the Bible through biblical animated stories— reaching hundreds of millions of children and families all over the world with the truth of God's love and grace.
We urgently need your support to share the stories of the Bible with tens of thousands of Japanese children. Your gift will play a vital role in continuing Superbook broadcasts in Japan, translation for episodes, mobile apps and the website, developing resources for schools and churches, and much more!
Share the newest DVD releases of Superbook with the precious little ones in your life. When you do, you'll also be helping to produce, translate, and share these captivating animated stories with the children of the world in their own languages.