Why Kids? Why Animation?
Children around the world can explore the Bible in their
own languages, in ways they can easily understand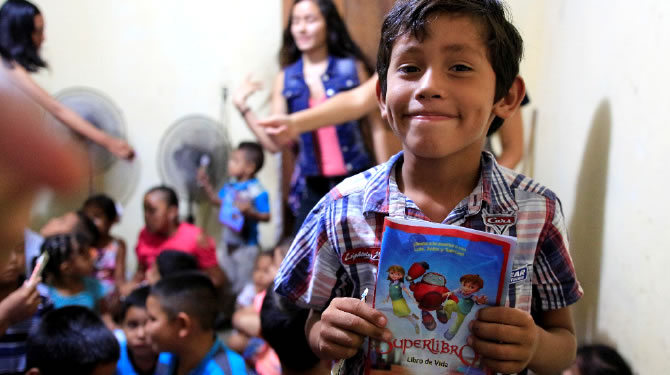 Why Kids?
Barna Group research has found that most Christians come to the Lord before or in their teen years. Superbook allows kids, in their own languages, to learn to apply scriptural principles to their daily lives by watching biblical events unfold on any screen—television, computer, tablet or phone—in their homes, at church and community events.
Why Animation?
Animation has a wonderful way of opening a child's heart—a non-threatening form of media that transcends age, gender, and cultural barriers. Each animated Superbook episode brings a story from the Bible to life and reveals timeless truths from God's Word.
3D animation allows us to tell each story with accuracy—recreating the traditions, architectural structures, cultures, food, clothing and the people of each historical time period. Through Superbook, children around the world have been able to explore the Bible in their own languages, in ways they can easily understand, using media they can access from anywhere at any time.
It is important to CBN that the animated stories are both biblically and historically accurate. We want children to realize that these are real people and places, real cultures and time periods, not a fantastical world.
With this understanding, our hope is that children will also realize the miraculous and supernatural events of the Bible are just as real, and more importantly, will have a life-changing encounter with Jesus.
More stories bringing hope
Superbook shares the love of Jesus and brings Bible stories to life for the children of the world in their own languages.
Sharing Hope in Mexico
Ministry Partnership with OneHope and Operation Blessing.
Bringing the Bible to UK Schools
Providing an exciting, media experience of the Bible for students.
Reaching a Nation Through Animation
After more than three decades, Superbook returns to Japan.